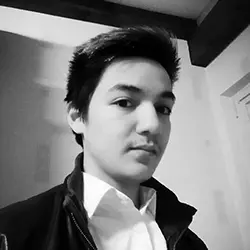 I'm Dominique, Developer & Devops in Alsace. Born in the digital age, I naturally studied computer science (SUPINFO Strasbourg) after graduating from high school.
Student & Entrepreneur ... I wanted to be a leader of my domain and with the intention to put my skills to the benefit of others, I participated in the foundation of Wine Cluster : a company serving winemakers. As CTO , my responsibilities within this project range from creating sites & internal tools, setting up servers, including technical choices ...
When I'm not writing lines of code, I love to spend my time to tinker. I also renovate parts of my parents house where I live. I have the obsession to do it myself and see the result. Just for the pleasure of being able to say "I realized it".
If you would like to get in touch, send me an email to contact@dominique-haas.fr or call me directly 06.06.80.15.93
I also remain available on social networks: